Welcome to the PokeShack!
We were temporally out of order but now we are back and better than ever!

We here at the PokeShack would appreciate any comments you have. Please contact us by using the link provided below.
Click Here to listen to some good music!


I'm getting a lot of new downloads. If you would like to see them go to the Downloads section.
Vote for us! (CLICK HERE)
Join the Poke Mailing List!




Play Skating Pika!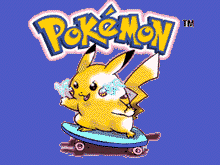 Please Help To Support This Page By Clicking Above